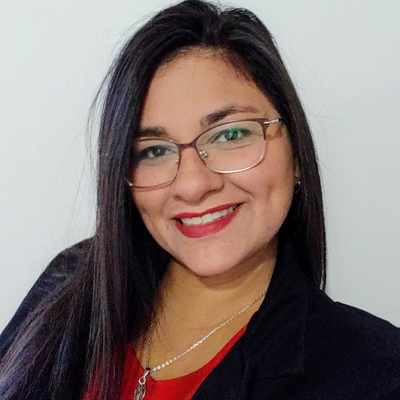 Sobre Andrea Vanessa Salas Molina:
Experienced Quality Control Specialist with demonstrated track record of improving products and procedures by leveraging hands-on inspections, validating requirements and data analysis. Offering 7+ years of experience in QM Systems such internal and supplier audits, analysis, treatment and monitoring of non-conformities and claims, process and product risk assessments, change management and training. Proficient in collaborating with lines of business to deliver compliance with regulatory, legal and customer requirements by driving excellence. Applies excellent attention to detail and critical reasoning to successfully conduct audits.
Experiencia
IT Quality & Compliance Specialist | 05/2022 to Current 
ITR Resources as part of Boehringer Ingelheim - Argentina 
Standardizes an audit plan based on requirements applicable to IT providers in GxP environments for pharmaceutical companies under ISO 9001, ISO 20000-1, ISO 27001, ITIL, COBIT, GAMP5, Soc 2 Type 2, and other applicable standards.
Assesses and supports regulatory compliance measurements related to good practices within GxP systems in the IT function during MoD, such as the review of incidents, changes, corrective and preventive actions CAPA.
Builds documents related to validation and qualification systems (CSV&C Funtion /CSA required for FDA), using support systems such as Service Now and ITEMS for QM processes.
Participates in self-inspection for processes using the systems GoTrack, Veeva Vault, and Idea 4 Con to review and document the findings.
Quality and Innovation Technology Specialist | 06/2021 to 05/2022 
Avon Cosmetics - Argentina 
Encouraged the Integration of Quality and Product Integrity teams SMG's market, by implementing monthly meetings and online activities to keep update relevant information.
Implemented a scorecard and methodology of evaluation of suppliers used in the innovation process, obtaining a risk mitigation reflected in a 9% reduction of PPMs in 2021.
Proposed changes in process or materials to improve product quality based on the results of the First Manufacturing batch, related to the innovation process and quality assurance for cosmetic and home products.
Led and created material and product risk assessment in innovation products based on customer claims, the introduction of new materials, new technology, industry trends and established process improvement plans to mitigate risks of failure.
Quality Coordinator | 12/2016 to 06/2021 
SGS Argentina S.A. - Argentina 
Development of a QA culture, demonstrating participation improvement by 75% over the course of 4 years consecutively.
Implemented enhancement actions regarding QM issues such effective closure of claims and complaints, deviations, corrective, and preventive actions increasing improvements by 80%.
Maintained QM systems such as review and update of records and processes, settlement of noncompliance, claims, and risk assessments to get ISO 9001 and other certifications and accreditations.
Conducted QS internal audits as Lead Auditor and participated as responsible of the QM systems in external audits in customer evaluations, certification and closing out audit findings.
Migrated over 1500 documents and system configurations from SharePoint platform to IsoTools impacting the documentary management system.
Enhanced the new market strategy by reviewing job profiles, changes in structures, updating and changes in document structure and implementing the training cycles for new personnel.
Led team-wide meetings, assigned tasks and workloads to employees, and foster collaboration among teams and across departments to achieve an alignment with quality-established procedures.
SQMS Auditor | 05/2013 to 09/2016 
Grupo Afronta C.A - Venezuela 
Audited as a Second party to McDonald's suppliers under the (short and long) McDonald's SQM'S tool (ISO 22000 and FSSC 22000 approach).
Led actions plans related to nonconformities and improvement opportunities for McDonald's suppliers.
Trained professionals in areas related to the implementation of QMS for different types of organizations under ISO 9001 and ISO 22000 standards.
GMP Quality Auditor for Logistic VP | 10/2013 to 07/2016 
Plumrose Latinoamericana C.A. - Venezuela 
Performed as internal auditor of distribution center and supplier´s warehouses for cured meats using Good Manufacturing Practices GMP, the consolidated AIB, ISO 22000 and ISO 9001 standards, as well as customer, legal and brand requirements.
Designed and monitored quality logistics KPI's measuring team success and goals meeting.
Monitored and evaluated the accomplishments of Integrated Plagues Management IPM in suppliers and internal warehouses.
Documented information related to the quality, food, and maintenance management systems in accordance with the consolidated AIB, ISO 22000, and ISO 9001 standards.
University Lecturer | 09/2009 to 03/2015 
UNEFA | IUPSM | ATM - Venezuela 
Imparted content for the professional training of students of various careers in the areas of quality control, industrial maintenance, power electronics and electrical measurements.
Conducted evaluation processes as a jury for more than 5 undergraduate works to obtain professional degrees.
Educación
Universidad Nacional Experimental Politecnica de la Fuerza Armada (UNEFA) | Bachelor Degree 
Electronic Engineering
Universidad Central de Venezuela (UCV) | Post graduate 
QM Systems and Statistical Processes Control
Universidad Nacional Experimental Politecnica de la Fuerza Armada (UNEFA) | Master of Science 
Maintenance Management
Profesionales del mismo sector Alta Dirección / Consultoría que Andrea Vanessa Salas Molina
Profesionales de diferentes sectores cerca de Buenos Aires, Buenos Aires C.F.
Otros usuarios que se llaman Andrea
Trabajos cerca de Buenos Aires, Buenos Aires C.F.
---

Emprego

Villa Crespo, Argentina

Proyecto de graduación de EMAD PUESTA EN ESCENA, último año de cursada (estreno 17 de diciembre de 2023 y funciones en una sala a confirmar a partir de fines de febrero 2024) · Buscamos actor que dé m ...

---

Emprego

Buenos Aires, Argentina

Búsquedas de Referidos de HR - Administration & Finance · Esta búsqueda es solamente para alojar referencias de empleados internos de las áreas de HR - Administration & Finance. · No serán considerad ...

---

Grupo ASP

Buenos Aires, Argentina

Medio Tiempo

Nos encontramos en la búsqueda de un/a ADMINISTRATIVA CONTABLE para Empresa de Seguridad Privada ubicada en Zona Norte - San Fernando. · Se requiere una persona proactiva, organizada, con gran iniciat ...