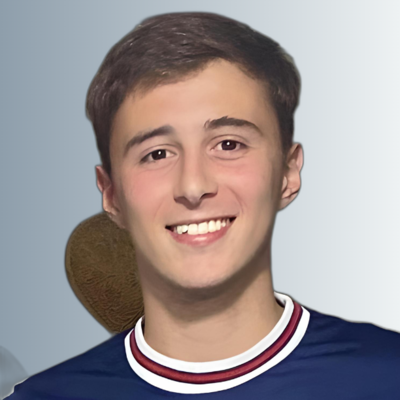 Sobre Agustín Ignacio Valdés Hoffmann:
Data Engineer with a solid foundation in programming and data science, driven by a passion for converting raw data into actionable insights for strategic decision-making and business optimization. Possessing hands-on expertise in Python, MySQL, MongoDB, Power BI, and proficient in utilizing Big Data technologies such as Hadoop, Spark, and Snowflake. I have actively contributed to the development of the first AI engine at a startup and played a pivotal role in various data-driven projects. Thriving in team settings, I am always eager to acquire new skills and share knowledge collaboratively.
Experiencia
Holocruxe, Buenos Aires (remote) - Data Scientist 
2023/6- 2023/9 (Internship) 
Holocruxe is an innovative artificial intelligence platform focused on preserving and sharing valuable personal memories and experiences. 
Dataintegration through APIs and subsequent creation of a machine learning model. 
Storage, analysis and data visualization. 
 Development of predictive models based on machine learning. Tech-Stack: Python, Tensorflow, ETL, Power BI, MongoDB, ETL, data integration. 
Grupo Isonor, Santiago de Compostela (Spain, remote) - Programmer Analyst 
2022/5- 2022/8 
Grupo Isonor is a consultancy conglomerate specialized in regulatory compliance and digitization for public and private entities. 
 Extraction and analysis of company course data from a script. 
 Insertion of extracted data into a MySQL database using PHP and WordPress. 
 Implementation of an automated system for the record of course creation or deletion. 
 Integration of courses into the events section and the WordPress calendar. Tech-Stack: MySQL, WordPress, ETL, PHP, Odoo
Educación
Udemy- Snowflake Fundamentals Course 
2023/10- 2023/11 
 Comprehensive training in Snowflake, covering fundamental concepts and advanced techniques for data management in cloud environments. 
Practical experience in setting up Snowflake databases, creating materialized views, and optimizing queries for performance. 
 In-depth understanding of time travel features, data masking policies, and integration with popular BI tools.
soyHenry- Data Science 
2023/2- 2023/6 
Mastery of Big Data tools such as Hadoop, Spark, and Cloud Computing to organize, manage, and explore large volumes of data. 
 Acquisition of skills in Data Analytics to visualize and present data convincingly and persuasively. 
 Development of Machine Learning models to extract important features from data, predict behaviors, segment and find anomalies. 
 Building real-world projects using agile methodologies in a collaborative learning environment.
Tokio School- Python Developer 
2021/5- 2022/2 
 Acquisition of knowledge in Python, including decision structures, repetition, data types, operators, and the implementation of functions. 
 In-depth study of Object-Oriented Programming (OOP), with practice in the definition of constructors, classes, objects, methods, attributes, and the implementation of inheritance. 
 Acquisition of skills in handling errors and exceptions, as well as in the application of different methods to strings, lists, sets, and dictionaries. 
 Development of competencies in data manipulation through Excel (XLS), CSV, databases in Python, SQL language, JSON, and the use of specialized libraries such as NumPy and Pandas
Profesionales que compiten con Agustín
Profesionales del mismo sector Tecnología / Internet que Agustín Ignacio Valdés Hoffmann
Profesionales de diferentes sectores cerca de Necochea, Partido de Necochea
Otros usuarios que se llaman Agustín
Trabajos cerca de Necochea, Partido de Necochea
---

The Shopper Experience

Necochea, Buenos Aires, Argentina

Buscamos una persona responsable, observadora y detallista. · ¿De qué se trata? · El Mystery Shopping es un trabajo freelance eventual que consiste en hacerse pasar por un cliente real para obtener in ...

---

Emprego

Necochea, Argentina

Requerimientos · Jornada: · Jornada Completa · Tipo de Contratacion: · Contrato por tiempo indererminado · Salario: · $0 · Fecha de contratacion: 2023-02-27 · Vacantes: 2 · Experiência mínima: 3 · Eda ...

---

Emprego

Necochea, Argentina

Nos encontramos en la búsqueda de promotoras para importante empresa. Deberán realizar tareas de promoción en distintos supermercados en la localidad de Necochea. · Orientamos nuestra búsqueda a perso ...